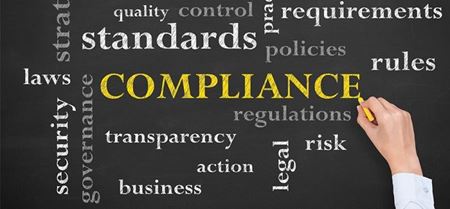 Wolfsberg Payment Transparency Standards
By the end of this course you will be able to:
.Introduce the new Wolfsburg payment transparency standards to AML & Compliance officers as well as to payment specialists, which are considered the latest international approved standards governing practice and regulations for international remittances.
Course Outline:
.Wolfsburg Payment Transparency Standards To whom These Standards should apply Responsibilities of Originating FIs Effecting a payment on behalf of Money or Value Transfer Services (MVTS) Payments Responsibilities of Intermediary FIs Responsibilities of Beneficiary FIs The Use of LEI in Payments
. MT 103 evolve or ……. From MT 103 TO pacs008.001.07 Deadline for the use of MT 103 Start date of using the pacs008.001.07 by all banks, the interim period, and the full application
Target Audience:
. AML, Compliance and payment specialists working in banks, payment operators and mega corporates.
3 Hours
Prerequisites:
. Basic knowledge about remittance and MT 103
. Full knowledge of FATF recommendation 16.
This course entitles you to attend:
Upon successful completion of this course, participants will obtain:
.Certificate of Attendance
Bilingual